Joyce Hayward is the Vice President of the Association for Great Lakes Maritime History, where she serves as the Chair of the Divers Coordination Committee.
She is Vice President of the Ohio Council of Skin and Scuba Divers and chairs both the Legislative Action and the Archaeological Advisory Committees.
She was appointed by the Governor of Ohio to serve on the Submerged Lands Advisory Committee for Ohio.
Joyce is the President of the Ohio Chapter of Save Ontario Shipwrecks. She is an avid shipwreck diver and underwater photographer, and has given presentations all over the United States and Canada.
THUNDER BAY TO THUNDER BAY
This program takes the viewer from Thunder Bay, Michigan (Alpena) to Thunder Bay, Ontario (once Ft. William) and provides an interesting travelogue along the way. Viewers will stop briefly at many points of interest along the way, including Historic Fort Michilmackinac, the Mackinac Bridge, St. Ignace, Mackinac Island, Tahquamenon Falls, Whitefish Bay and the beautiful north shore of Lake Superior, with the last stop at Isle Royale National Park.
FOR THE LOVE OF A SHIP; THE SAD SAGA OF THE ALVIN CLARK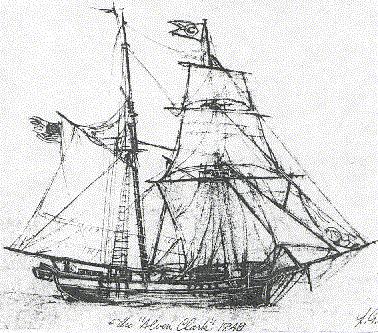 Launched in 1846 and lost in 1864, the Clark was discovered in 1967 on the dark and murky bottom of Lake Michigan. The ship was virtually a submerged time capsule, and was in perfect condition. Could the ship be raised and what would be the outcome?
The Alvin Clark became one of the most exciting and yet controversial shipwrecks in the Great Lakes. A haunting story from beginning to end, the odyssey of "The Mystery Ship from 19 Fathoms" will long be remembered.