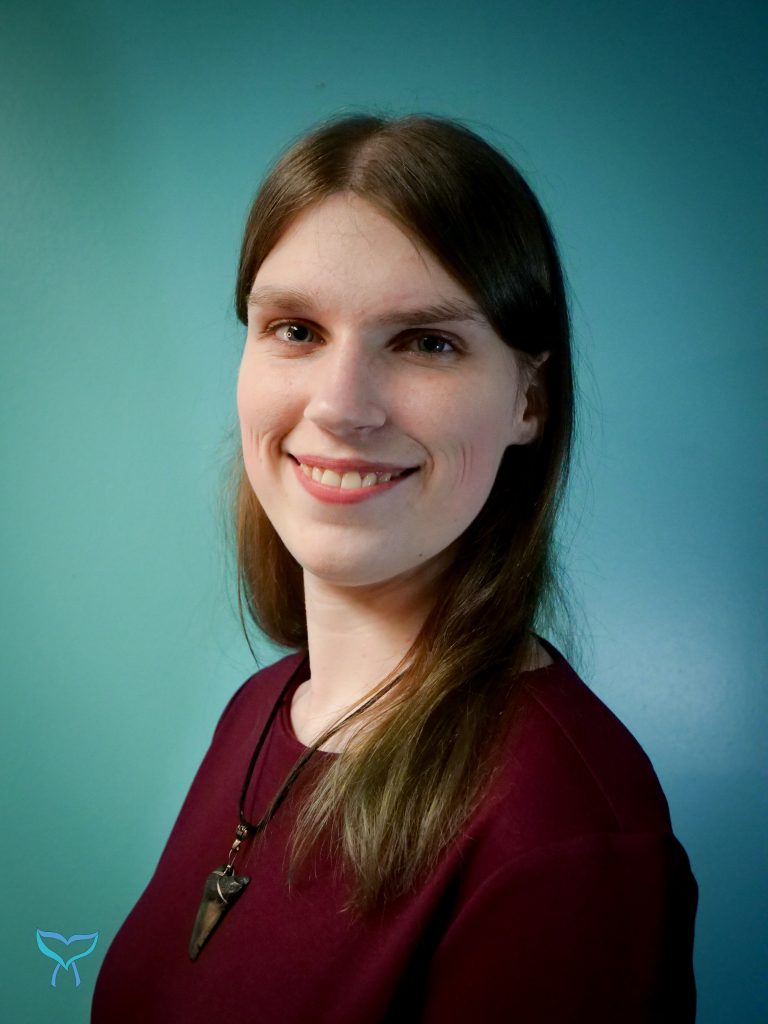 Kayla Martin is a fourth-year student of Water Science and Environmental Health (BSc) at Wilfred Laurier University. She launched her diving career at thirteen years of age and has logged hundreds of dives exploring historic shipwrecks and beautiful coral reefs.
Kayla is active in Great Lakes conservation and education efforts. She studies invasive species and ways to prevent and control populations from entering water bodies, particularly inland lakes and rivers. Her interests lie in examining our interactions with water, the environmental impacts of water use, and ways to achieve sustainability for future generations.
With her love of diving and all things water-related, Kayla aims to inspire the next generation of divers. She presents at diving conferences across North America, including the prestigious Our World Underwater film show in Chicago and the Niagara Diver's Association Shipwrecks Show. She is a strong supporter of the LGBTQ community and has organized and participated in "Women's Day of Diving" activities, encouraging women of all ages and abilities to discover the underwater world. Kayla is an ambassador for several Canadian marine conservation organizations. She promotes preserving historic shipwrecks and low-impact diving with Save Our Shipwrecks (SOS) and documents submerged historical sites with the Ontario Marine Heritage Committee. She serves as the Membership Director with the Niagara Divers Association.
Ontario Scuba Adventures
Museums are not all on land!
From the crystal-clear waters of Tobermory, to the warm waters of the St. Lawrence River, join Kayla as she explores our underwater marine heritage across the province.
Ontario is the shipwreck capital of the world. The cold fresh waters of the Great Lakes have preserved these time capsules of history beneath the waves.
Imagine exploring a schooner launched in 1867, the same year Canada became a country. To a haunted steamer still cruising down the bottom of the Muskoka Lakes.
As the Heritage Ambassador for Save Ontario Shipwrecks, Kayla will take you on a wild adventure and awaken the explorer spirit in each of you!