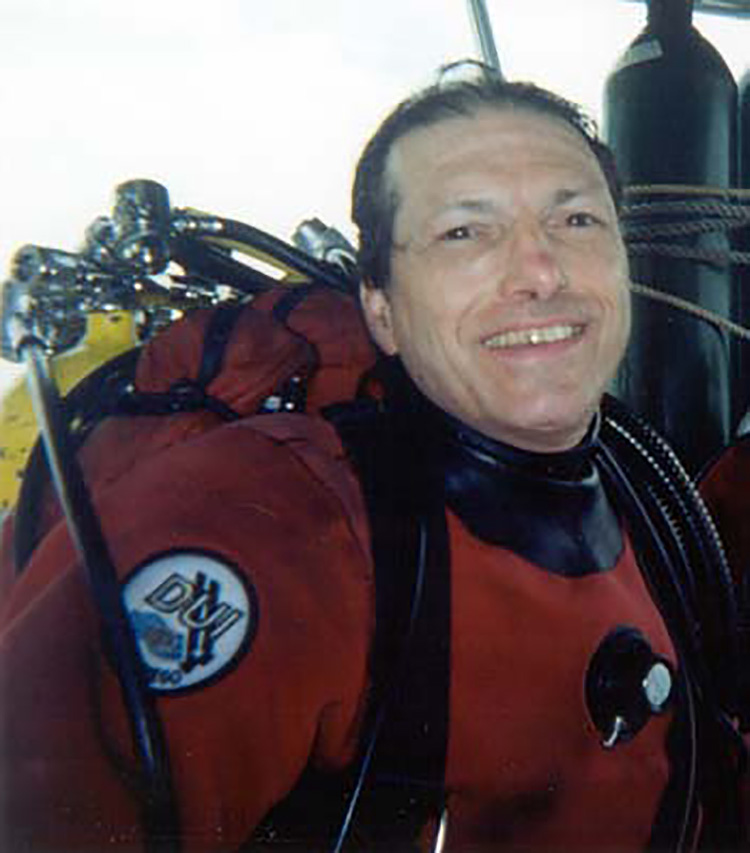 Gary Gentile started his diving career in 1970. Since then he has made more than 1000 decompression dives, over 100 of them on the Andrea Doria. He has specialized in the fields of wreck diving and shipwreck research, concentrating his efforts on wrecks along the East Coast, from Canada to Key West, and the Great Lakes. He has published hundreds of photographs, written dozens of articles, and is the author of twenty books: ten novels, and ten nonfiction works on diving, and nautical and shipwreck history. He lectures extensively on wilderness and underwater topics, and conducts seminars on advanced wreck diving techniques.
The Lusitania
Of all the victims of World War One German U-boat warfare, the Lusitania is the most well-known. The ship sank in only eighteen minutes after the U-20 fired a single torpedo into the British liner's hull. Nearly 1,200 people lost their lives, of which more than 100 were American, arousing American wrath over Germany's policy of unrestricted U-boat Warfare.
In June 1994, Gary was part of the Lusitania Expedition. Over a ten day period the dive team,consisting of eight Brits and four Americans, conducted 120 dives in depths of up to 300 feet without incident. Each diver carried five tanks: back mounted twin tanks containing bottom mix, two side-slung bottles containing decompression gases, and a bottle of argon for suit inflation.
Gary will present underwater slides, which show the wreck as it exists today, broken and sagging. Portholes lie scattered about the hull and seabed. The remains of the wheelhouse, which slid off the hull as the superstructure collapsed throughout the years, lies exposed on the rocky bottom. Clearly visible among the debris are the telegraphs and helm station. He will also discuss the various gas mixes used, decompression procedures, boat access, and all the phases of preparation for what was a complex and highly technical dive operation, and which was conducted in a remote corner of Ireland, where all expedition gases and equipment had to be delivered. For those interested in the state-of- the-art of technical diving today, this presentation is an eye opener.