All of the following door prizes are greatly appreciated.
We wish to thank all the Donors for their support. 
(prizes listed in alphabetical order of donors)
Adventure Scubadiving
595 Calton St. Unit 4
St. Catharines, Ontario
(905) 938-DIVE
www.adventurescuba.ca
1- Apex AT20 Regulator
Reyne Jankowski
1- Dive Bag
Barbara Carson
Boreal Specialty Wear
19 Main Street
St. Catharines Ontario
(905) 646-2340
lbutski1@cogeco.ca
1 Set –  Drysuit Underwear
Rick Lewis
Cross Country Distributors
2307 Centre Ave. SE
Calgary, Alberta T2E 1A9
damslfish@sympatico.ca
www.pinnacleaquatics.com

Tri – City Diving 
6-1305 Victoria St. N 
Kitchener, Ontario 
(519) 581-1044 
tricitydiving@bellnet.ca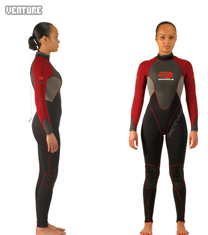 2 -Pinnacle Aquatics 3mm Venture Fullsuits
Glenn Caughey
Kevin Debruyn
Dan's Dive Shop
329 Welland Ave.
St. Catharines
(800) 268-DANS
http://www.dansdiveshop.ca
1-Poseidon Jetstream Regulator
Christine Jobin
Diver Magazine  
(604) 274-4333  
divermag@axionet.com  
http://www.divermag.com 
30th.AnniversaryYear
3-One Year Subscriptions
John Freeborn 
Michael Inglis
Ted Nizialek
1-Pelican Dive Light
Doug King
3- $50.00 Squba Holidays Dive Trip Vouchers
Rachel Taylor    John Kobe    Steven Downing
Divers Den & Teak Bay Charters
3 Bay Street , P.O. Box 87
Tobermory, Ontario
519-596-2363
http://www.diversden.on.ca
http://www.teakbaycharters.com
1-Half Day Charter On "Renegade" For 4 Divers
Ralph Newsham
Fort Erie Underwater Recovery Unit
Fort Erie, Ontario
http://www.vaxxine.com/feuru
50/50 Draw
600 tickets @ 3 for $5.00
Proceeds to the Lake Erie (Eastern Basin) Mooring Project
50%- $500.00 Lake Erie (Eastern Basin) Mooring Project
25%- $250.00 Rod Maxson, Ohio
15%- $150.00 Frank Mayes, Florida
10%- $100.00 Lloyd Belcher, Michigan
Great Glasses 3 for 1
1025 Plains Rd. E.
Burlington, Ontario
905-633-9398
http://www.greatglasses.ca
glassman@pathcom.com
2-Prescription Dive Mask
Bill Newhall  
Nick Vicaretti
Hamilton Area Divers Association 
http://www.hadadivers.com 
webmaster@hadadivers.com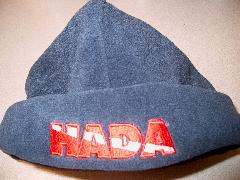 1- Safe ashore Video
Dennis Barmore
1- Safe ashore DVD
Walter Irie
2- Great Lake Indepth CDROM
John Veber
Ray Stewart

LAKEFURY .COM
3060 E.Wintergreen
Saginaw, MI
(989) 498- 4550
http://www.lakefury.com
ric@airworthy.tv
2- Edmund Fitzgerald Interactive Explorer
Cindy LaRosa
Len Rooney
1– Final Run Video
Elise Plumb
1- Fianl Run DVD
Les Wiatrowsk
McLeod Networks Inc. 
London Ontario 
(519) 457-4557 
http://www.oceansharks.com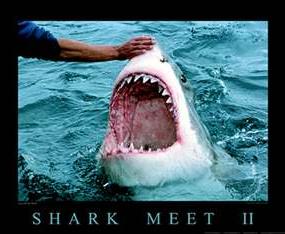 2 – Shark Meet II Poster
Heather Cameron
Dr. Len Makerewich
1 – Meet Block II Poster
Dennis Cameron
Osprey Dive Charters
(Barcelona NY)
(716) 326-2773
osprey@cecomet.net
http://www.osprey-dive.com
5 – Dive Trips
(2 tank rec. or 1 tank tech.)
John Burns     Bessie Brouzas
Tom Rutledge     Judith Gravel
Rob Zimmer
Pearl Dive Charters 
72 Crestdale Ave. 
St. Catharines, Ontario 
L2T 3B5 
(905) 684-0294 
johnandbarb@computan.on.ca.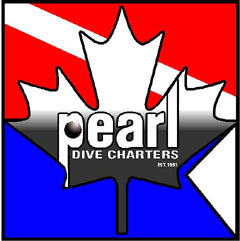 3-Dive Trips to Port Dalhousie Tiller Wreck
(two tank dive for two people each)
Michael Stephenson
Rob Dube     
Mark Seewald
Rec & Tek Scuba Inc.
413 Concession Street
Hamilton, Ontario
L9A 1B8
905-385-0300
mitch@recandtekscuba.com
http://www.recandtekscuba.com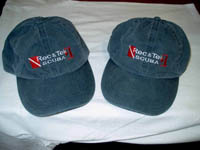 1- Genesis Yukon Regulator
Bill Terlesky
2- Ball Caps
Les Pullen
Crystal Stocken
Save Ontario Shipwrecks
http://www.saveontarioshipwrecks.on.ca
10- One Year Memberships
Daniel Krupa        Gary Smith
James Norminton        Andrew English
Bob Coons        Dean Zielgler
David Lipowski        Sherry Duncan
Joe Adams        Judy Kraft
One Per Household
A free one year subscription to the new Canadian Dive Magazine SCUBA PRESS ( small mailing charge to U.S. may apply). This subscription also includes your entry for an upcoming SCUBA PRESS draw to win a Caribbean dive vacation.
Scuba Quest
(519) 643-6535
dive@scubaquest.ca
www.scubaquest.ca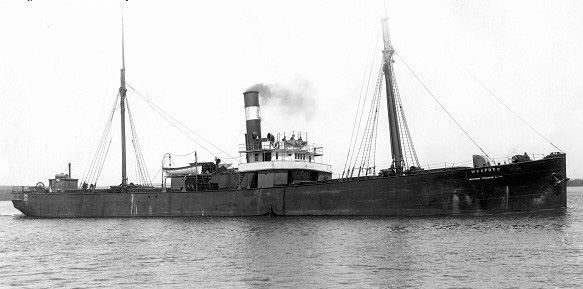 1-Two Tank Wexford Charter for 4 Divers
Undersea Research Associates 
http://www.shipwreck1.com 
dltrotter@msn.com
1- Set of 4 Videos
Frank H. Goodyear Story
Metropole
Arcturus
Wreck Diving Magazine
P.O. Box 756
Taylors, SC 29687
(864) 244-9861
http://www.wreckdivingmag.com
3 – One Year Subscriptions
James Verhagen
Geoff Virag      
Alan Willison