Tom Easop is a commercial/industrial photographer. Educated at Brooks Institute of Photographic Art and Science in Santa Barbara, California, he earned a Bachelors of Arts Degree in Color Technology with a minor in Industrial Imaging. He has operated his own commercial studio since 1986, in California and then in New York.
Advertising clients include Ocean Management Systems, Atlantic Express, and Teleport Communications Group. Underwater photography is a small part of the business. Underwater editorial clients include Sport Diver, Dive, Friedman Publishing Group, Mad Dog Expeditions, and Immersed.
In 1995 he was the founding Director of Photography and launch team member of Immersed – The International Technical Diving Magazine, and has traveled the globe to generate photos for the magazine. Tom presented The Guns and Armor of Scapa Flow at Shipwrecks/2002 and currently has a book of the same name just off the press.
He has been a NAUI diver since age 14, and now is an IANTD Trimix Closed Circuit Rebreather Diver with over 2500 dives.
Tom also works as a New York City Paramedic on a per diem basis for several private hospitals contracted to the 911 system.
HMS Repulse and HMS Prince of Wales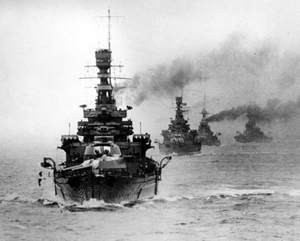 On December 10, 1941, days after the United States suffered a surprise attack by the Japanese at Pearl Harbor, the British Royal Navy suffered its greatest loss as a result of a single engagement, with the sinking of HMS Repulse and HMS Prince of Wales on the other side of the Pacific. HMS Repulse and HMS Prince of Wales were dispatched north from Singapore, the Eastern jewel of the British Empire, to interrupt the re-supply of the Japanese invasion of the Malay peninsula. Land based Japanese aircraft, unopposed in the sky, were able to sink both capital ships in the open sea, which had never been done before. The re-supply effort was successful, and eventually Singapore fell to Japanese forces.
Diving the HMS Repulse and HMS Prince of Wales is a remarkable experience. Colorful fish, coral and other fauna grow on the Repulse, a battlecruiser that is easily navigated but lies in 59 meters of water. Fishing nets drape her main guns, pushed towards the surface by the weight of the ship. The Prince of Wales is deeper, at 69 meters, and is a pristine, colossal, wreck.
The presentation is made up of some historic images of the ships, relating the naval development and history of the time (including the Prince of Wales at the Atlantic charter conference held in Placentia Bay, Newfoundland), and many color underwater and a few topside slides.