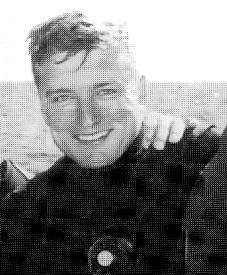 Terrence Neal Tysall is President/Founder of The Cambrian Foundation, a federally recognized not-for-profit corporation based in Florida. The mission of the foundation is research, education, exploration and preservation of the aquatic realm. He has organized and led expeditions to various sites the world over.
Terrence holds Instructor Trainer/Evaluator ratings with IANTD, NACD, NAUI, NSS-CDS, SSI and TDI. He currently sits on the Board of Directors of Florida Speleological Researchers and is on the Board of Advisors with Scott Carpenter and Clive Cussler of the League of the New Worlds.
DIVING THE EDMUND FITZGERALD
In 1995, Terrence Tysall of Orlando and Mike Zee of Chicago, became the first people to touch the freighter Edmund Fitzgerald since it sank in the storm of November 10, 1975.
The dive was made possible by advances in gear, training and gas mixes required for survival at 530 feet in 34 degree water. Terrence speaks of the logistics of an undertaking such as this and of his profound impressions of the dive.