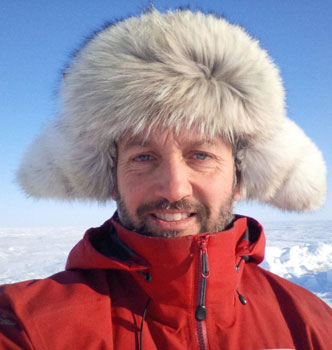 JONATHAN MOORE grew up in Kingston, Ontario where he got his start in both land and underwater archaeology. He learned to dive in 1988 and holds a Bachelor's degree in Classical Studies (Queen's University) and a Master's degree in Maritime Studies (University of St. Andrews, Scotland).
In 1994 he joined Parks Canada's Underwater Archaeology Team based in Ottawa where he is now a Senior Underwater Archaeologist. For over a decade he has been directly involved in the search for and study of historic ships in Canada's Arctic.
He is part of the Parks Canada-led team that searched for and is now studying the wrecks of HMS Erebus and HMS Terror from the 1845 Franklin Expedition. He took part in the team's discovery of Erebus in September 2014 and five subsequent underwater archaeological expeditions to the wreck between 2015-2018. He participated in the team's examination of the newly discovered wreck of HMS Terror in September 2016 and April 2017. Jonathan was an inaugural recipient of the Governor General's Polar Medal.
"The White North Has Thy Bones": The Wrecks of HMS Erebus and HMS Terror
The hunt for Sir John Franklin's lost ships HMS Erebus and HMS Terror was arguably the longest shipwreck search in history.
As a story the 1845 Franklin expedition has it all: two state-of-the-art ships and experienced Royal Navy men vanishing in the Arctic barely without a trace; a life and death struggle for survival in an unforgiving environment; cannibalism; relentless contemporary searches, and fascinating stories from Inuit who both witnessed the expedition's demise and went aboard and salvaged the deserted HMS Erebus before it sank.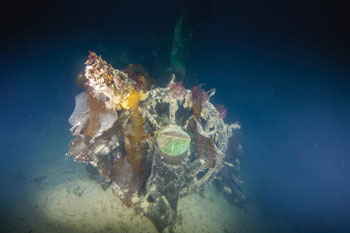 And the story's got two incredibly well-preserved shipwrecks as well! This presentation will set the historical and archaeological stage, describe Parks Canada's diving and underwater research accomplishments to date, give a brief dive tour of each wreck from bow to stern, and showcase some of the many artefact finds from the wreck of HMS Erebus.