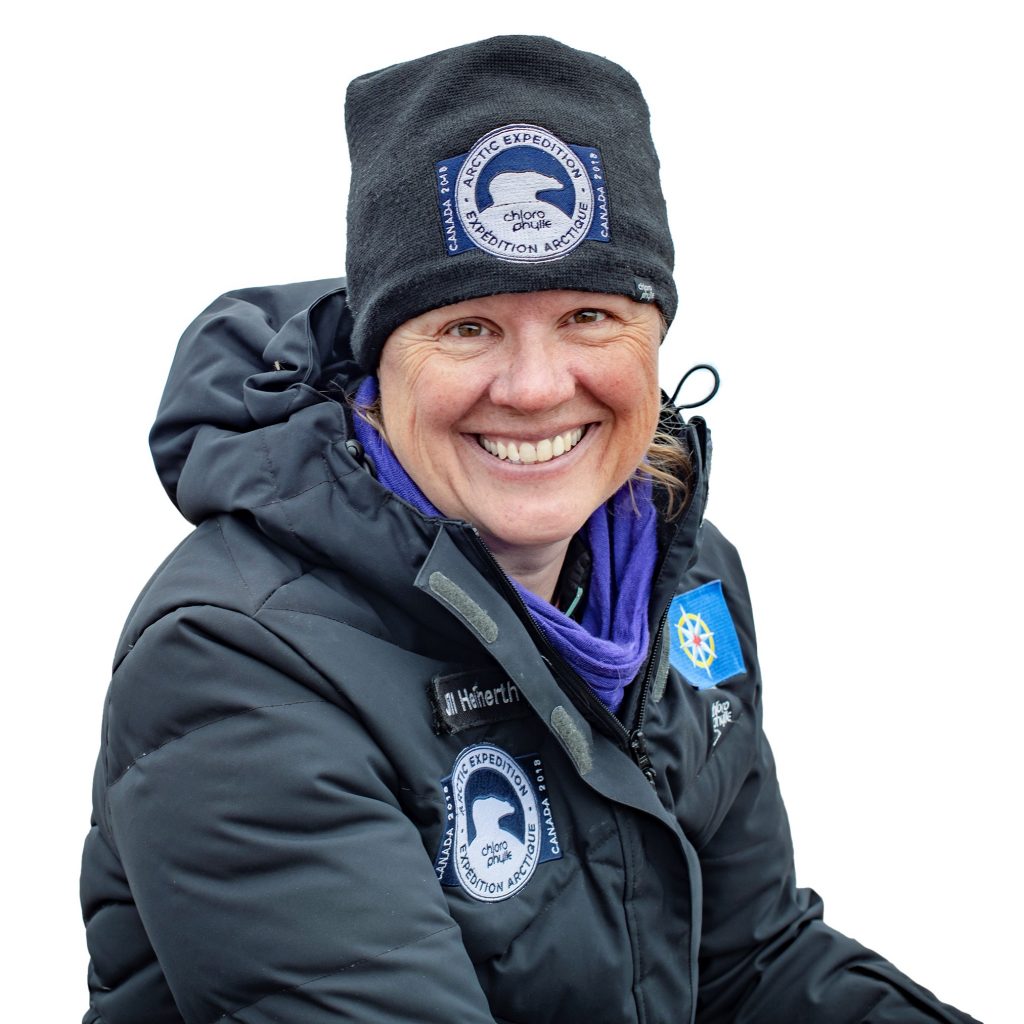 Jill Heinerth, Explorer-in-Residence, The Royal Canadian Geographical Society
More people have walked on the moon than visited many of the places Jill Heinerth has explored on Earth. From the most dangerous technical dives deep inside underwater caves to searching for never-before-seen ecosystems inside giant Antarctic icebergs, Heinerth's curiosity and passion for our watery planet is the driving force in her life.
From desert oases of the Sahara to Baffin Bay's cold waters, Heinerth has been the hands and eyes of climatologists, archaeologists, biologists, and engineers worldwide. She was named the first Explorer-in-Residence of The Royal Canadian Geographical Society and inaugural recipient of the Sir Christopher Ondaatje Medal for Exploration. Jill is a Fellow of the International Scuba Diving Hall of Fame, Underwater Academy of Arts and Sciences, Women Diver's Hall of Fame, National Speleological Society, WINGS Worldquest and the Explorers Club, which recognized her work with the prestigious William Beebe Award for ocean exploration.
Heinerth published her memoir, Into the Planet, in 2019. The Wall Street Journal, Oprah Magazine, and the New York Times have lauded it. Dolly Parton selected Jill's book, The Aquanaut, for her Imagination Library program and distributed it free to 8000 children across Canada. Running Cloud Productions of Australia is currently filming a feature documentary entitled, Jill Heinerth: Room to Breathe.
Truxtun and Pollux – How a Newfoundland Community Stimulated American Civil Rights
Beneath the cold waters of the Burin Peninsula, lie the remains of two WWII shipwrecks. Barely recognized in US Naval history, the wrecks tell a story of a secret cargo, a struggle for survival and an unlikely hero that pushed the boundaries of civil rights.
---
Liberator Down – First Dives on a Lost WWII Bomber
On September 4, 1943, RCAF Liberator 589D barrel rolled into Gander Lake, Newfoundland taking four airmen to their death. For 80 years, the wreckage was lost to time until 2022, when a team from the Royal Canadian Geographical Society made the first dives to confirm the remains of crash.