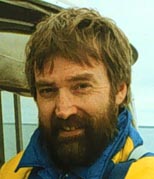 Capt. Ed Ellison, a General Motors engineer from Grand Blanc, Michigan, began diving in 1964. He is an accomplished shipwreck diver, researcher and photographer. In 1991 he discovered the schooner Persian in Hammond Bay.
He delighted the audience at the 1992 Great Lakes Film Festival with the Persian's compelling story. In the 1993 Great Lakes Film Festival and Our World Underwater, he returned with the fateful story of the shipwrecked steamer, the Henry J. Johnson and its collision with the Fred Pabst in a dense early morning fog on Lake Huron. In 1995, he brought to the screen the story of the S. S. Florida, a heavily laden package freighter on its way from Chicago to Buffalo, New York loaded with whiskey, manufactured goods and flour.
In 1996, he found the first ship on the Great Lakes which  navigated without a wheel, the Mystery Schooner of Middle Island (Defiance), a unique and pristine example of rare past century marine design and engineering. In the spring of 1999, with the discovery of the Ozias Wilcox, the history of midwest logging joins the maritime story as mighty steamer tows cautiously pull millions of feet of lumber made into rafts across the lakes to their waiting lumber mills customers. His discoveries have appeared in the Detroit Free Press and News, Michigan History Magazine, Underwater USA's Wreck Diver Newsletter, Sport Diver Magazine and Scuba Times and he has presented shows at all the major film festivals such as Our World Underwater, Underwater Canada, Ford Seahorses Great Lakes Film Festival and Lansing's Divers Showcase. 
Seven Minutes to Disaster
On her way up the lake, the big steamer tow Ozias Wilcox foundered in a sudden Saginaw Bay storm. Her crew barely escaped in its yawl, as the ship slipped quickly to the bottom and Lake Huron history. Her location remained undetected for over a century until rediscovered in 1999.
The Wilcox was involved in the Great Lakes logging industry prior to her mishap, servicing both Canadian ports and the saw mills in the Saginaw Bay area. She carried the typical duties of a wrecking tug as well as towing barges, and was one of the largest tow rigs of her time. 
Middle Island Mystery Schooner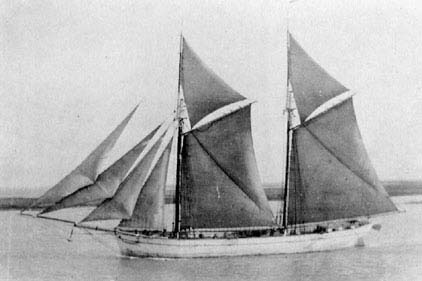 Typically all schooners have wheels for steerage, but come on a trip with Captain Ed, as he discovers the first Great Lakes schooner without one. This mysterious two-masted schooner sits upright with both masts intact and a cargo of grain.
Its lack of a wheel may have caused its quick demise. This pristine schooner reflects nineteenth century marine engineering from a unique view. To this day its name remains a mystery, a ship without a past.